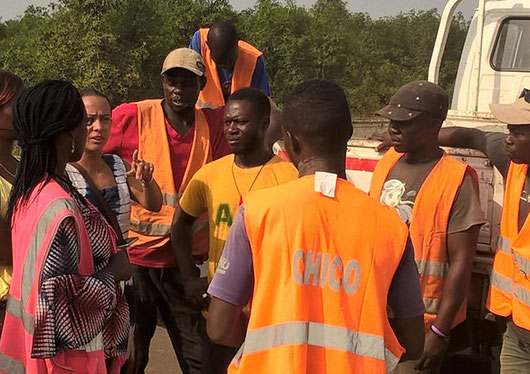 By Johannes J. von Stamm
Liberia's transport infrastructure has been damaged as a result of 14 years of civil war. Less than ten percent of the country's roads are asphalted. A large part of the road network is hardly passable in the rainy season, which means that large parts of the country cannot be reached temporarily and economic development is slowed down. Thus, an improved transport network can also contribute to poverty reduction.
In the GIZ project "Expansion and development of capacities in the transport sector", GFA has been supporting the establishment of the Association of Liberian Construction Contractors (ALCC) since the beginning of 2017. So far, Liberian companies have hardly been able to participate in the public award of construction contracts. The ALCC offers access to tender documents, training on award procedures and the writing of bids, and supports construction companies run by women. Since October, the approximately 300 members of the ALCC can find out more about the association's current tenders and other services via a website. The website was developed together with  GFA Consulting Group.
> www.alccliberia.org
> ALCCon Facebook
> Detailed information about the project